Neo

Quiz Spot is a quizzing organization based in India.

Neo

Quiz Spot intends to improve the quizzing pattern among the commoners and aim at making learning more easier. This quiz is being provided to with an emphasis on the MBA preparing students. You can contact us at neoquizspot@gmail.com for any further queries.

Neo

Quiz Spot Team will be responding within 24 hours. For quizzes on SNAP,

IIFT

,

Civils

and other exams, keep visiting us.
Our quiz will be published every day at 10AM. So please check our blog after 10AM to see our daily updates.
Today marks the 25
th
Anniversary of the Bhopal Gas Tragedy. The gross
industrial
disaster in the History of India. Bhopal City was due to this death sleep. With official
estimates
and unofficial estimates still to match and culprits moving out in the civic society without fear of punishment, the wounds of this disaster is still fresh.
Neo
Quiz Spot requests all the readers to pray for all the lives lost.
1. Explain the

funda

behind this bottle.

Ans. This is the new (mock) bottled water launched as a protest to the Bhopal Disaster. The bottle contains the water that is contaminated because of the disaster.


2. What is the name of the company whose negligence

costed

thousands of lives?
Ans. Union Carbide

3. What is the speciality of this company



Ans. Dow Chemical

owns

the Union Carbide.

4. Identify this person walking evading books of law the with blood on his hands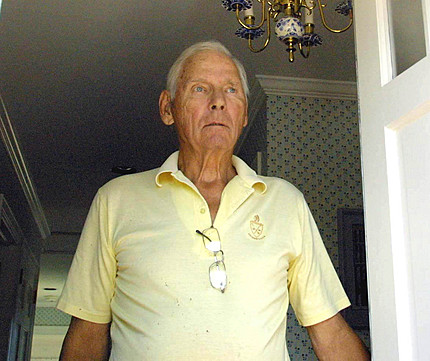 Ans. Warren Anderson. The CEO of the company behind the disaster.
We also request you to visit the sites to know more about the disaster
Students For Bhopal